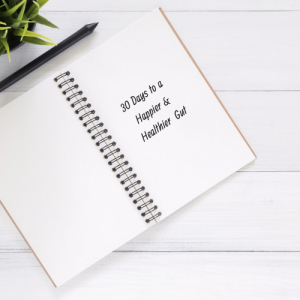 The 30-Day Gut Detox Program
The 30 Day Gut Detox Program is designed by our Naturopath Chae Calder to help you to achieve a healthy gut, naturally. This program has it all with 1:1 coaching, practitioner only supplements, private support group, a 50+ page program guide + BONUS Gut Repairing Recipe Ebook with a 21 day meal plan & our very own Pre-Gut Detox Program to get you started when you sign up!
VALUED at over $1499 for just $799!!!
SIGN UP & START ANYTIME! 
Payment Options:
You can purchase right now via the Buy Now Paypal Button or add to cart for card payments OR select Subscribe where you pay just $299 today, followed by 4 weekly payments of $125!
OR select Subscribe where you pay just $299 today, followed by 4 weekly payments of $125!
Are you suffering from constipation or diarrhoea? or both? Are you feeling bloated, uncomfortable, tired or moody (or all of the above)? Is your skin breaking out? Are your hormones all out of whack? Are you finding that you are reacting to more and more foods?
Did you answer YES to any of the above? Are you sick of feeling this way?
Then you need to join up to our 30 Day Gut Detox to heal your gut, naturally!
The 30 Day Gut Detox Will Help You To…
Remove unhealthy and toxic lifestyle practices and replace them with healthy lifestyle practices that support your overall health and well-being
Remove foods from your diet that cause inflammation and feed the wrong type of bacteria
Restore healthy levels of digestive enzymes to optimise digestion and the absorption of nutrients
Repair the gut lining, reduce inflammation and restore healthy gut function through key supplementation and diet
Remove pathogens such as bacteria, yeasts and / or parasites in your gut
Restore beneficial bacteria and re-establish a healthy bacterial balance in your gut for long term health and well-being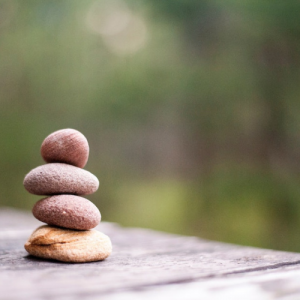 The 30-Day Gut Detox Program includes everything you need to achieve a healthy gut, naturally…
1 x 1:1 45min Naturopathic Coaching Consult– an initial assessment is included with Naturopath Chae Calder to assess your current health concerns, signs and symptoms with a focus on the gut, as well as your medical history, diet and lifestyle. This allows us to tailor the gut-detox program to your individual needs! You can learn more about Naturopath Chae here.
Personalised Prescription– During you consult your naturopath will put together a personlised prescription, which will consist of the FIVE foundation supplements including in the Gut Detox along with any additional personlised diet and lifestyle recommendations.  If required your practitioner may also suggest additional / alternative supplementation and functional pathology.
FIVE Foundation Formulas  – Your will receive your gut-detox practitioner only products posted to you after your 1:1 coaching consult with our naturopath. These low allergenic (dairy free, gluten free, wheat free, nut free, egg free, soy free etc), evidence based formulas can only be prescribed alongside a consult with a qualified practitioner due to their therapeutic dosage and quality. These products are used in different phases throughout the 30 days and include:

2 X Gut Repair Powders with specialised herbs and nutrients to help soothe, protect and promote gastrointestinal healing.
1 x Strain Specific Probiotic with specific and well researched strains to support the growth of native bacteria and encourage the return of an optimal microbiome environment
1 x Digestive Enzyme to aid and promote proper digestion and a healthy gastrointestinal tract.
1 x Broad spectrum anti-microbial to use to support healthy gut function and immunity and address dysbiosis (imbalance of microflora) and pathogens (i.e. parasites, fungi, yeast, bacteria).
Weekly Emails –Weekly emails are sent to you throughout your 30-Day Gut-Detox Program to keep you motivated with additional coaching tips to help you get the most out of your program.
Private Facebook Support Group– access to a private community  for peer support and inspiration
Optional Extra Support – extra 1:1 coaching sessions with Naturopath Chae are available throughout the Gut Detox if you are wanting more support!
PLUS Your 50+ Page Gut Detox Program Guide, which includes guides on:
Gut Health 101
Common Disorders of the Gut
Functional pathology & Testing of the Gut
Gut Detox Diet Guide & Food List
Gut Detox Meal Planning
Food Preparation, Cooking & Storage
Shopping for healthy produce
Detoxifying your environment
Lifestyle Practices & Tips
Post Detox Cleanse Tips
Resource Kit Including

Goal Setting
30 Day Meal Planner
30 Day Food & Symptoms Tracker (AKA The Food Mood Poo Diary)
EXTRA BONUSES!
Pre – Gut Detox Guide – to get you started straight away
Gut Repairing Recipe EBook – with a 21 day meal plan and recipes to support your program
SNEAK PEAK OF THE GUT DETOX PROGRAM GUIDE